/ Doupioni Ball Dress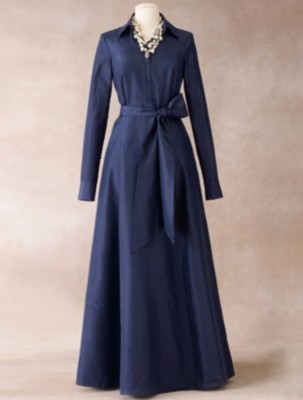 ALTERNATE VIEWS:
Doupioni Ball Dress
aisle style collection
Online Exclusive

No Longer Available
Part of our exclusive Aisle Style Occasion Collection. Full-length glamour: shimmering doupioni in a flattering ball gown silhouette. Detailed with V-neckline, long sleeves, side zip and self sash. Length from waist: M42"; P39"; W43". Silk/wool. Back zip. Woman sizes have a comfort elastic. Fully lined. Dry clean. Imported.
# B585288
Close Directions
E-mail to a friend
Close
Just Added to Wish List
[manage wish list]
| ITEM DESCRIPTION | PRICE |
| --- | --- |
| | |
V-neckline

Long sleeves

Side zip

Self sash

Length from waist: M42"; P39"; W43"

Silk/wool

Back zip

Woman sizes have a comfort elastic

Fully lined

Dry clean

Imported

Available in sizes for Apparel / Misses; Petites; Woman / Plus Size