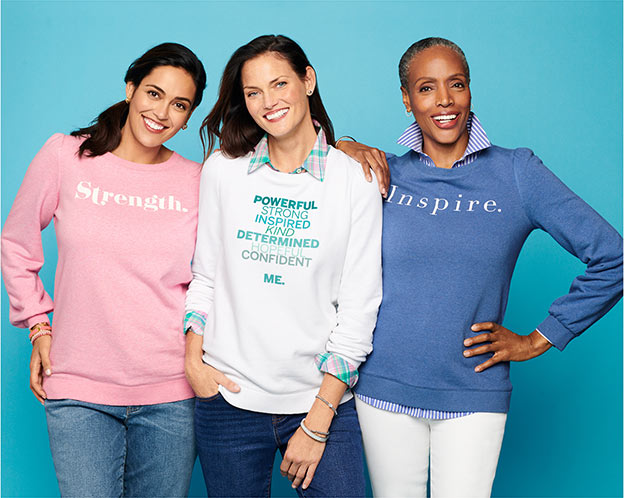 Through our robust, integrated annual campaign, we have brought national focus to our cause to unite women helping women. For the past eight years, to support the women of Dress for Success®, we have invited our very loyal customers to join forces with us to give confidence, hope, and style.
In just eight years, with the help of 8,000 Talbots associates, the generosity of millions of customers, and massive influencer and press support, we have achieved:
$9,000,000 in monetary donations
200,000 women positively impacted (plus their families & communities)
400,000 articles of clothing & accessories donated
1.5 billion media impressions
As a company comprised of more than 90% women, Talbots is committed to supporting women's health and wellness. Through our partnership with Dana-Farber Cancer Institute, Talbots is proud to honor this commitment and support the fight against breast cancer.
Dana-Farber Cancer Institute provides state-of-the-art and compassionate care for breast cancer patients. They continue to progress in their mission to save lives by making scientific discoveries and turning them into life-saving treatments. For 75 years and counting, Dana-Farber has cared for patients with expertise and compassion and forged new frontiers in cancer research, enabling them to provide the latest and most advanced care possible for their patients