Thank you for supporting Dress for Success® and helping women reach their fullest potential in work and in life. In just four years, we've positively impacted the lives of 100,000 women, and we're proud to have helped so many more this year!
Thanks for Helping Us Lift Women Up!
LIMITED-EDITION PIECES
Our exclusive 2019 O, The Oprah Magazine Collection for Talbots benefited Dress for Success. The 5 limited-edition, be-good-to-yourself pieces (part of our ultra-comfortable T by Talbots collection) are inspired by our belief that women should look and feel great on the go.
SHOP T BY TALBOTS
YOU REALLY BROUGHT IT!
Our clothing drive for Dress for Success has ended, and we can't thank you enough for all your donations!
YOU GAVE SO MUCH HOPE!
Our monetary gift drive has ended, and we're so inspired by your generosity.
Talbots was honored to match customer donations up to $250,000.
Watch The Videos. Read The Articles. See The Collection.
Shoot For The Stars
Four unstoppable women come together with Adam Glassman, Creative Director for O, The Oprah Magazine, for a photo shoot to highlight our new exclusive be-good-to-yourself collection.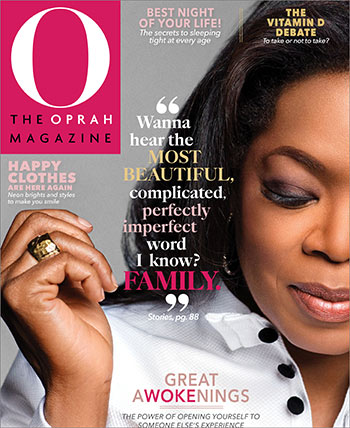 Feel-Good Fashion
The March issue of O, The Oprah Magazine highlighted our new exclusive collection. Get the scoop from amazing women who will show you how to wear it.
Ways to Wear It
O, The Oprah Magazine Creative Director Adam Glassman shares some inspiring ideas for pairing our exclusive pieces with other signature styles.
As Seen In