---
BLUE SKY STYLE
Blue and white. Made for sunshine. So easy to combine, the possibilities are endless.
PARADISE PRINT
Button down. Brighten up. Mix it in. This one-of-a-kind Ratti print is a Talbots exclusive!
RED, WHITE, BLUE & YOU
Savor the season in iconic colors and ocean-inspired prints. Hello, "lobstahs!"
SUMMER FUN
Cookouts, fireworks and festivals are made for fun-loving American style. Just add jeans.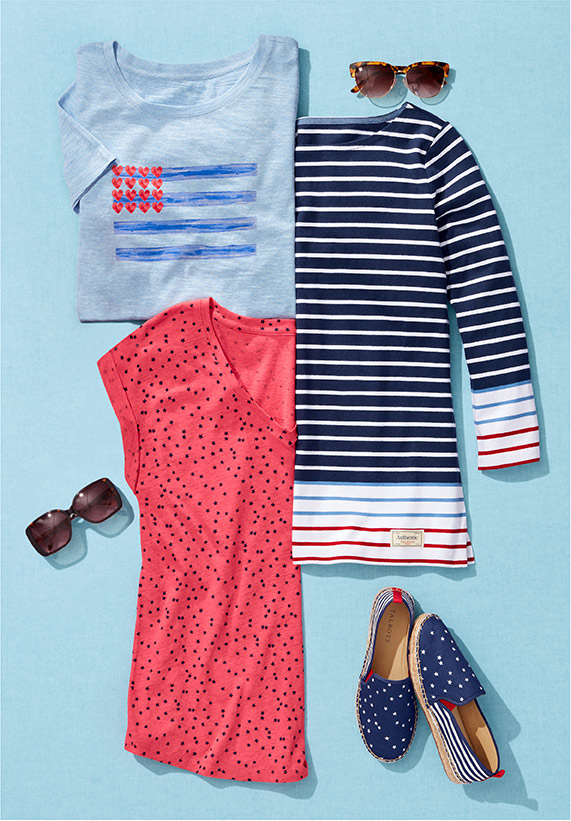 FOLLOW THE SUN
Irresistible colors. UPF 50+ protection. Styles made to move. Get outside and go!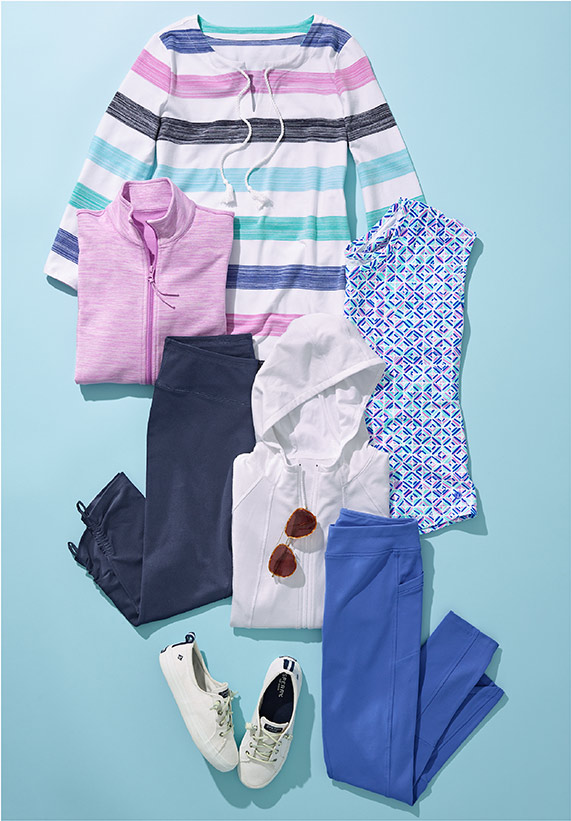 SUIT YOURSELF
Tropical teal and Biscayne blue mix effortlessly and look amazing. All with UPF 50+ protection.