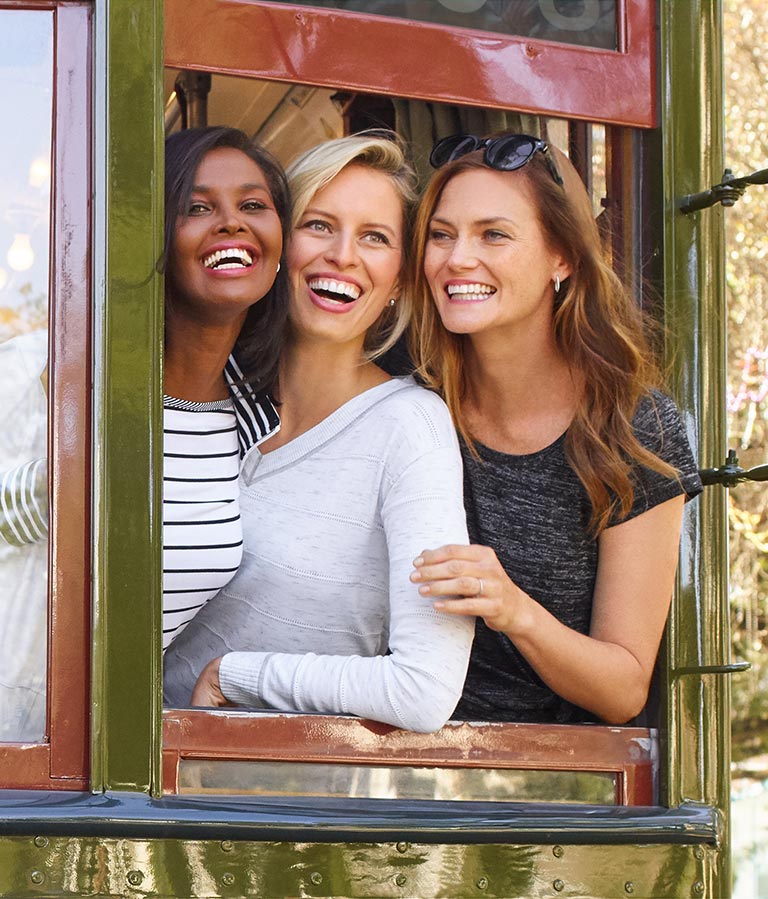 Let's lift women up!
We're back! Join Talbots and O, The Oprah Magazine once again in support of Dress for Success®. In just 4 years, we've positively impacted the lives of 100,000 women. Together, let's help even more this year!
LEARN MORE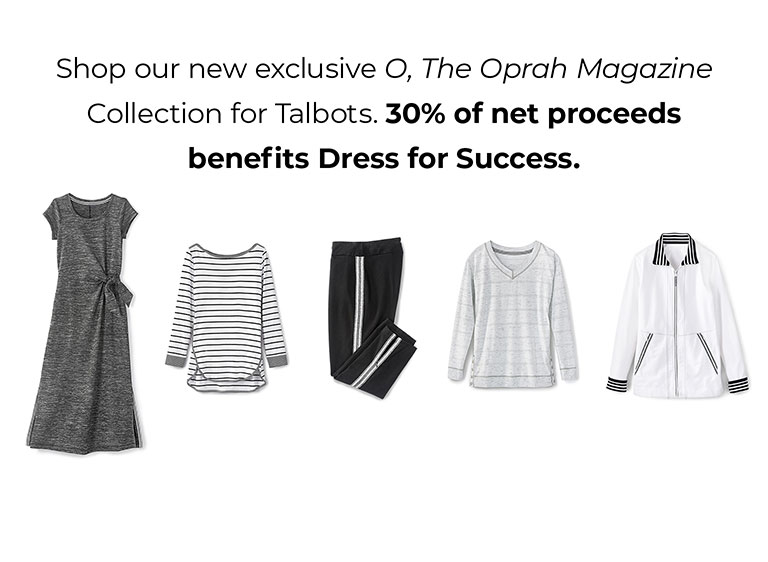 Join Other Women Helping Women
SHOP!
Our new exclusive O, The Oprah Magazine Collection for Talbots: 30% of net proceeds benefits Dress for Success. The 5 limited-edition, be-good-to-yourself pieces (part of our ultra-comfortable T by Talbots collection) are inspired by our belief that women should look and feel great on the go.
SHOP THE COLLECTION
BRING!
Bring in nearly new wear-to-work clothing February 28 – March 3.
FIND A STORE
GIVE!
Monetary gifts to Dress for Success are welcome now through March 31 in stores and online by visiting the Dress for Success website.
DONATE NOW
See the impact your donation has.
$5

Pays to dry clean a wear-to-work separate for an interview.

$10

Buys a day of internet access to search for employment in the Dress for Success career center.

$20

Pays for a new wear-to-work accessory.

$50

Provides resources and training to prepare for an interview.

$100

Provides a woman with a personalized suiting experience.

Talbots is honored to match customer donations up to $250,000.
Watch The Videos. Read The Article. See The Collection.
Shoot For The Stars
Four unstoppable women come together with Adam Glassman, Creative Director for O, The Oprah Magazine, for a photo shoot to highlight our new exclusive be-good-to-yourself collection.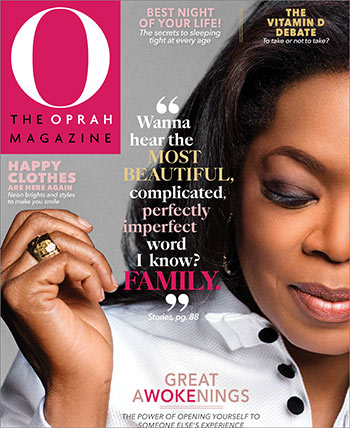 Feel-Good Fashion
Pick up the March issue of O, The Oprah Magazine and read all about our new exclusive collection and the amazing women who will show you how to wear it. Bonus! 30% of net proceeds benefits Dress for Success.
Ways to Wear It
O, The Oprah Magazine Creative Director Adam Glassman shares some inspiring ideas for pairing our exclusive pieces with other signature styles.