Timely and timeless—stories that fit your style.
---
Work Week Checklist
Spring essentials that mean business.
With more workplaces encouraging a relaxed approach to dressing, there's no better time to redefine your Monday-to-Friday look. Here are five ways we're decoding the new dress code.
Monday—contrast color. Mix a navy blazer with white pants. Pop in some red accents and you'll glow. Everything you need to kick off the work week.
Tuesday—make it casual. Busy day? Wear your suit with a stripe tee and sneakers. Yes, sneakers. This on-trend look works for the office and beyond.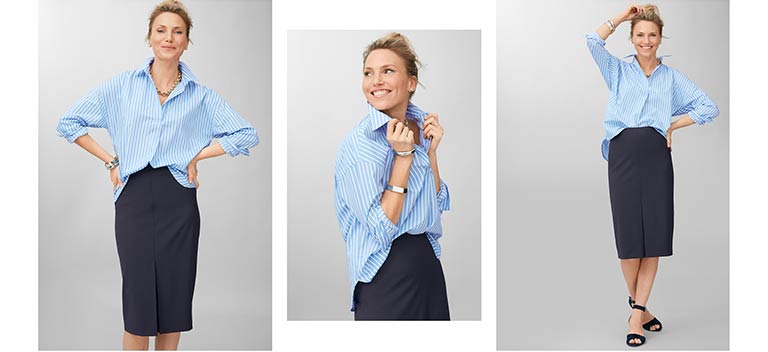 Wednesday—play with proportion. Pair a slouchy poplin shirt with a tailored pencil skirt for a new take on classic workwear. Tuck in the front to polish off the look.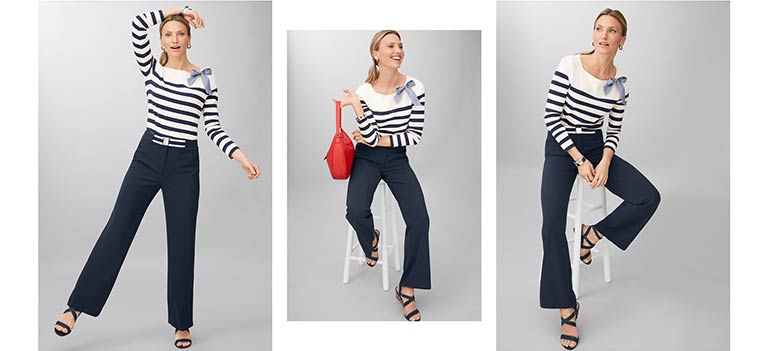 Thursday—try a tee. When worn with dress pants, an embellished tee takes on a whole new look. Add heels to complete this effortlessly elevated outfit.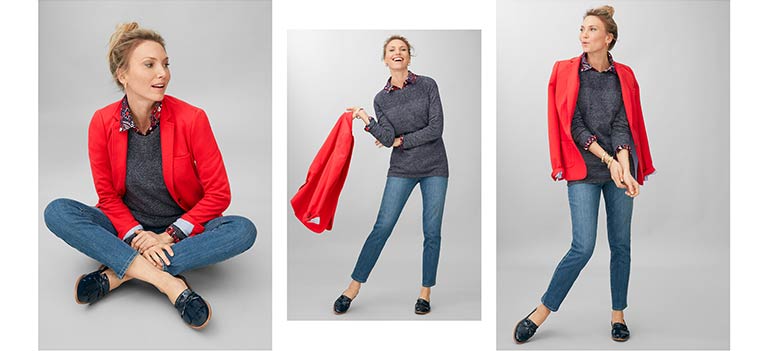 Friday—go bold. Finish the week on a bright note with a red blazer and jeans. Pull it together with a classic shirt-and-sweater combo.
Saturday—dress it up. Weekend brunch with clients? A dress is the easiest (and most flattering) go-to. Don't forget a denim jacket for later!