Style Stories
Timely and timeless—stories that fit your style.
---
The Modern Ankle Jean
and three fresh ways to wear them.
This classic leg shape takes the spotlight again in new washes. Sitting high on your waist with a relaxed fit through the leg, our Modern Ankle Jeans are flattering, comfortable and oh-so-versatile. You'll want to wear them all week, so here are three different looks to mix it up.
Chambray Days
Denim on denim. Done right, it's an expression of sophisticated style. Master this streamlined look by adding a belt and shoes in fun patterns. Feeling playful? Pick accessories in contrasting prints.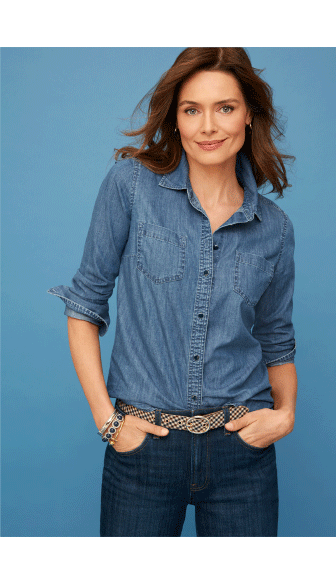 Nights Out
Fashion forward. Take your jeans from day to night just by adding heels and a sharp blazer. Together, these timeless pieces create a fun, stylized look for evenings out.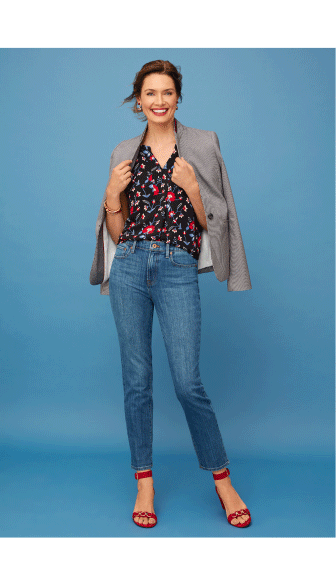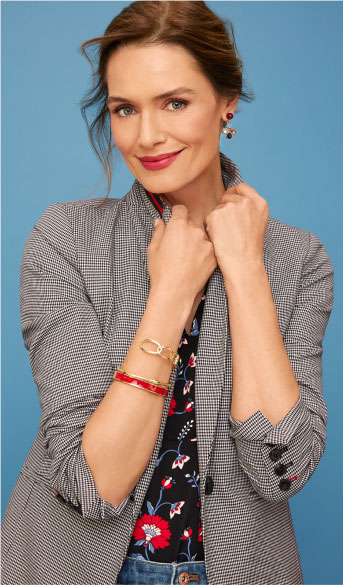 Relaxed Weekends
Chic details with a sporty twist. It's time to break out those fashion sneakers you've been dying to wear. With two-tone side stripes, our Modern Ankle Jeans in white are a perfect match. Elevate the look by pairing with a bright sweater, a tailored anorak jacket and a silky neck scarf. Instant style for any adventure!