View Catalogs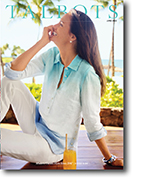 Your Summer Fashion Issue
Think of our new collection as your guide to summer style. From current trends to styling tips to outfit ideas and more.
No matter what's on your summer schedule, our gorgeous new collection with fresh, of-the-moment details will get you ready for your moments in the sun.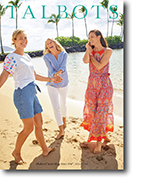 Great Style Runs in the Family
Generations of women have shared their love for Talbots. Our Talbots family is full of mothers, daughters, sisters and friends. For 75 years, the common thread has been a love for style and exceptional quality. Style is always best when it's shared.
Don't forget, Mother's Day is Sunday, May 8! We're kicking off summer with one of our freshest collections—as well as a limited-edition Mother's Day collection of gorgeous dresses and accessories in a coveted new floral print. So, bring all your fabulous friends and make Talbots your ultimate destination for Mother's Day!